The Baltics Smell of Lovely Gingerbread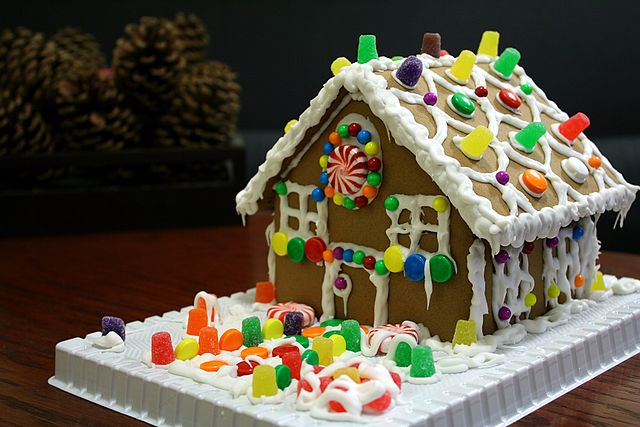 Remember when the Baltic Run is? We visit the Baltic countries soon after Christmas. What would be more appropriate than to taste whatever's left of their Christmas spirit? Other than the obvious traditions there's one thing these Baltic countries have in common: They are all convinced they make the best and most authentic gingerbread of all the world.
As a matter of fact gingerbread didn't originate in this part of the world at all. It's been known since as far back as Mesopotamia. Back then, before refined sugar, honey was the only known form of sweetener. It is of course an essential It is said to have been brought to Europe by an Armenian monk in the 10th century. Another version claims it was brought back by the survivors of the ill-fated Children's Crusade. Either way, Europeans were like flies on honey on the new delicacy. Northern Europe, Nuremberg in particular became center of the art.
Photo by Marit & Toomas Hinnosaar
Polish gingerbread: The rivalry of Kraków and Toruń
In Poland the two famous varieties are the Toruń and the Kraków gingerbread. They have been rivaling since the 14th century. The Kraków gingerbread is more classical in form, with bold spicing. It's not even only for eating: It's pressed into elaborately carved molds, decorated gorgeously. It's more of an ornament than food: it's essential part of decoration around Christmas, and other religious festivities. If you feel sorry for eating it, it keeps excellently for years, even decades!
Toruń gingerbread, if we can say, is a lot more about eating. It is shaped and decorated too, of course. But even the decoration, icing, serves to make the gingerbread more delicious. It is sponge-like, often glazed with chocolate, even containing a creamy filling. Its deliciousness inspired many works of literature. But great historical figures like Napoleon or pope John Paul II were also fond of the Toruń gingerbread. The Święto Piernika, the Toruń gingerbread festival is unfortunately in June, and not when the Baltic Run passes.
Of course the famous delicacies are available all year, and make a very good souvenir to take home. That is, if you can restrain yourself from snacking them all while driving on our winter rally.
Lithuanians' creativity with gingerbread
As we leave Poland gingerbread will follow us. All the Baltic region was exposed to the Hanseatic German influence in the Middle ages. Thus it is no surprise, that gingerbread claimed great popularity in all the Baltic countries. Lithuania is no exception, and they have their gingerbread culture, in its traditional, festive place. There is a very curious and original version of Lithuanian gingerbread, however, worth mentioning.
Mushrooms have a very special place in Lithuanian cuisine, even their culture. Small wonder they even make delicious gingerbread mushrooms. Gingerbread is easily shapeable, and glazing can be colored to picture any mushroom breed. The most popular are boletes, since those mushrooms are regarded the highest, too. And these gingerbread boletes (Meduoliniai grybukai) just look cheerful and friendly, don't they?


Latvian piparkūkas
The Latvian form of gingerbread is traditionally a Christmas delicacy. Thin, crisply baked, recipes vary from family to family, and are passed from one generation to the next. It is common practice to buy ready-made gingerbread dough from supermarkets or bakeries. People will still use their seasoning tricks to spice it up. They cut the gingerbread into all kinds of shapes, often of a religious nature.
Traditions don't bind the makers very much. Riga Plaza just hosted an exhibition where the most famous landmarks of Riga old town were made out of gingerbread. The beautiful exhibition pieces were made by expert confectioners, but enthusiasts were encouraged to make and bring their own creations.
Estonia and the Gingerbread Mania
Estonia has deep traditions about gingerbread as well. Eaten mainly around Christmas and other religious holidays gingerbread is strongly connected to Christianity. As a visitor you'll find an abundance of gingerbread – especially since the Baltic Run arrives in Estonia right after Christmas. There will be plenty of gingerbread to eat – and to admire.
Each year since 2006 Tallinn hosts the international exhibition named Gingerbread Mania. In these various creative artists and master confectioners show off their talent and creativity. The event has a different theme every year, and has already included "Round the World", "Magic", time travel, the Olympics, history of Art and toys. The latest event turned back to the religious roots of gingerbread making, and was titled "Holy Gingerbread".
So bring you sweet tooth, sign up for the next Baltic Run and taste all the best gingerbread the Baltic countries have to offer. Don't forget to brush your teeth!
Liked this story? Are you getting that itch to travel and go on an adventure? Then join us on the next
Baltic Run
. Find a team of like-minded crazies and we'll see you at the starting line. If you want to join us in the virtual world then drop us a like on
Facebook
or follow us on
Twitter
to keep up with our latest antics.