Grutas Park, a 20-Hectare Soviet-Era Timewarp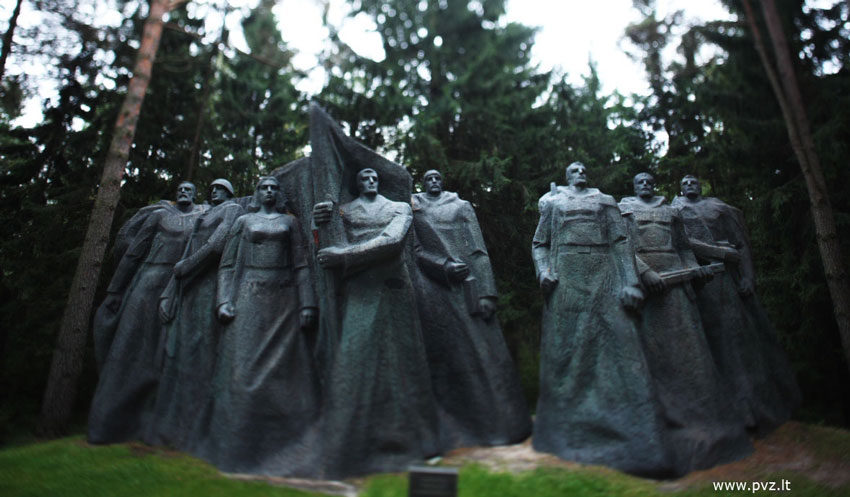 Grutas park is your Dazed in Druskininkai diary option, on the off-chance that, in theory, you'd be thrilled to kick off the New Year in the Centre of Europe a mere couple of hours' drive away, neither/none of you have, uhh, lost that loving feeling since the previous night, and find yourselves confined to waddle mode while your systems reboot.
Photo by www.pvz.lt
What is Grutas Park?
Just like the option outlined above, it's an open-air collection of statues. Except this one is a museum with a large collection of Soviet-era statues and an exposition of sundry Soviet ideological relics from the time of the Lithuanian Soviet era.
When Lithuania regained its independence in 1990, numerous Soviet statues were taken down and dumped in various places. Then a local businessman requested the Lithuanian authorities to grant him the possession of the statues, so that he could establish a privately-financed museum.
The authorities granted his request and the theme park was created in the wetlands of the Dzūkija National Park. Quite a few of its features are re-creations of Soviet Gulag prison camps: watch towers, wooden paths, and barbed-wire fences.
How many sculptures are there?
Over a hundred sculptures of Soviet political leaders alone. They reveal the comically hyperbolic and bombastic Soviet political cult worship.
When you've seen these, you can also visit the art gallery whose exhibition reveals the craftily designed Soviet propaganda machine which poisoned every aspect of life from cradle to grave. All twenty hectares of the park are reminiscent of severe Siberian conditions with watch towers, labor camps and other Soviet elements everywhere.
How popular an idea was it?
Let's just say that this person jumped the gun by a couple of generations. Lithuania had only just begun to heal from the Soviet era, and many opposed the idea of the museum fiercely – still do, in fact. These statues stand as symbols of the absurdity and cruelty of the Soviet regime and display the manipulations of historical facts. A few ideas originally meant to be a part of the park were never allowed to materialize.
However, such a large concentration of sculptures and monuments of ideological content in a single outdoor exposition is a rare sight in the world. Grutas Park also contains a mini-zoo, playgrounds, and cafes, all populated by relics of the Soviet era. On annual special occasions, actors stage re-enactments of various Soviet-sponsored festivals too. On that day, the actors dress up in the Soviet official ceremonial attire and bring back former political leaders from the dead to make them appear in comic situations to make all the audience laugh.
Probably one of the weirdest museums in the world.
Lithuanians have an excellent sense of humor, as you will have noted on the Baltic Run. Also, whenever you come to Grutas Park, you can try typical Soviet meals at the restaurant. The most popular ones are the mushroom dishes; the special menus and the Soviet-styled environment attract people because, for many, it all seems thrillingly exotic. But there are also those who feel nostalgic, and remember their childhood with a faint smile. Then again, there's word about that few things annihilate a hangover better than Soviet grub, though this would need confirming by a reliable source, if you ever come across one.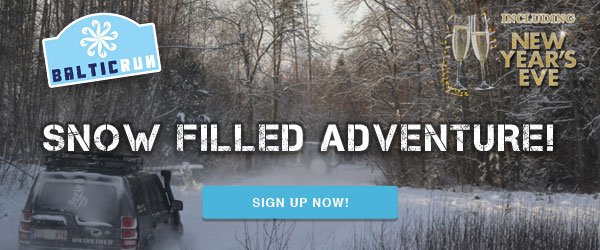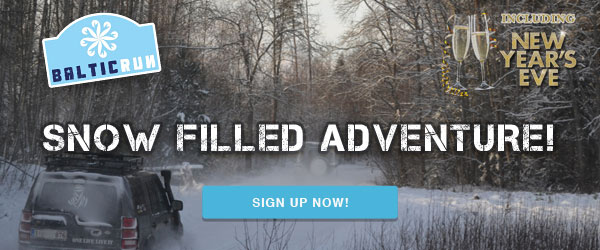 Liked this story? Are you getting that itch to travel and go on an adventure? Then join us on the next
Baltic Run
. Find a team of like-minded crazies and we'll see you at the starting line. If you want to join us in the virtual world then drop us a like on
Facebook> or follow us on Twitter and Instagram> to keep up with our latest antics.
About the Author