Lithuanian Adventures: Europos Parkas, the Center of Europe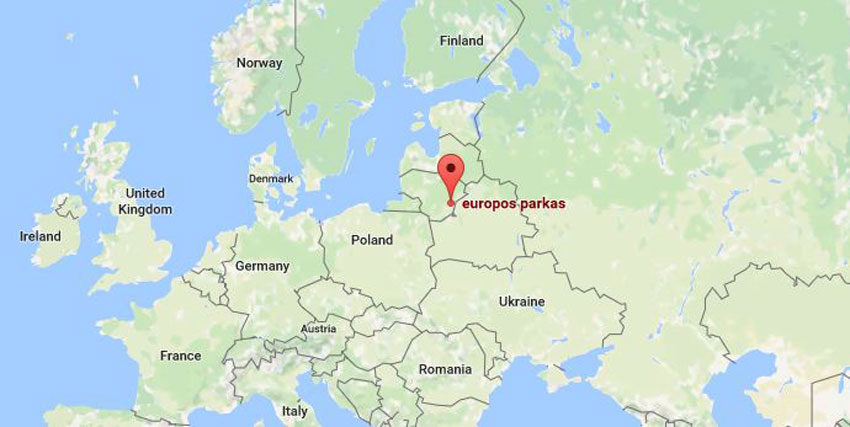 You might have already had an inkling that celebrating New Year's Day in the Lithuanian winter wonderland was to be nothing short of magical; one of those rare occasions when we're wrapped up in a soft-focus post-party bubble that seems as perfect as it is ethereally transient, marking the midway point of winter, of the Baltic Run, and – should you allow it to do so – the very center of Europe itself.
Photo by Google Maps
How come?
This is because you'll have woken up a mere 90 miles – a two-hour drive from Druskininkai – away from the spot. It is marked by a curious art sculpture exhibition, Europos Park.
A kind of park-museum hybrid?
Yup. Founded in 1991 by Lithuanian sculptor Gintara Karosas (he was just 23 at the time), the park undulates for 50 hectares, covered in bits and pieces of modern art of all shapes and sizes. Over 90 works hailing from 27 countries are scattered and strewn across the park.
Does sound all right.
Some of the most well-known are LNK Infotree, which incorporates 3,000 television sets, and the awesome Monument of the Center of Europe, which is a series of plaques which display the distances of major European capital cities from the park.  Both works are by Karosas himself.
What are most of the sculptures made of?
They range from stone to wood to metal to other materials. There are several natural springs too, and in springtime, the park comes alive with a carpet of flower blossoms. But it's just as magical in the middle of winter, under a virgin blanket of snow. You can rent bikes on the grounds, or just meander around the sculptures.
I smell some photo ops here…
In the middle of the park, you can also roam around Liubavas, one of the oldest estates in all of Lithuania – this was converted into a museum of history and culture back in 2011. A part of the museum is dedicated to watermills, which were an important piece of technology in the region's industrial heritage and history. The Liubavas Manor has the only mill in the whole country with completely restored and functioning equipment; it can demonstrate the processing of wood, grain, and metal as well as power generation. Oh, and there's even a functioning 100-year-old water turbine.
How to get there?
Recline in your Baltic Run bubble and enjoy the winter wonderland from the passenger seat, having let your teammate take the wheel in Kaunas and your hangover remedy gently reintegrate your body with your mind. By the time it does, and you feel centered again, you will have arrived in the center of Europe.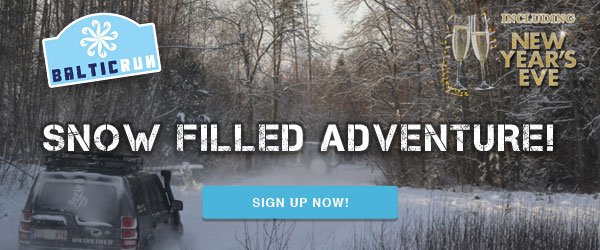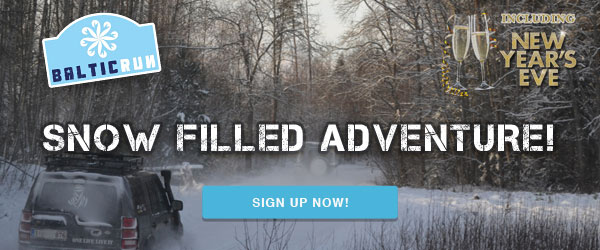 Liked this story? Are you getting that itch to travel and go on an adventure? Then join us on the next
Baltic Run
. Find a team of like-minded crazies and we'll see you at the starting line. If you want to join us in the virtual world then drop us a like on
Facebook> or follow us on Twitter and Instagram> to keep up with our latest antics.
About the Author