8 Internationally Popular Baltic Actors and Actresses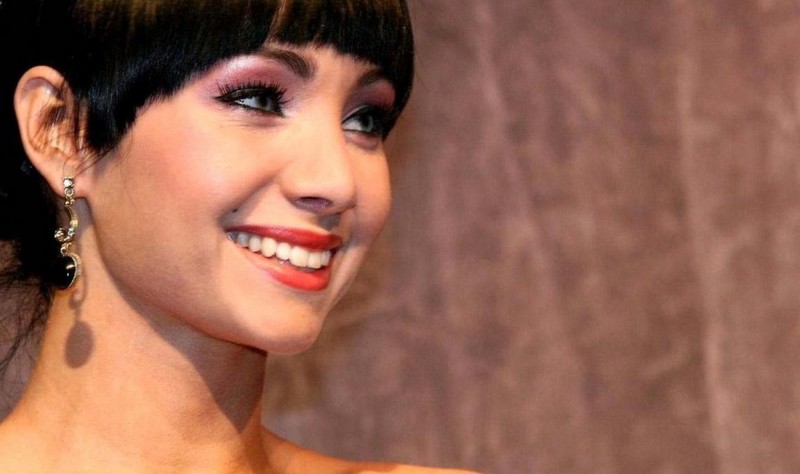 Maybe there are some names you recognize in this list, but, if you are a cinema fan, then you will know the faces for sure. Behold the most popular (according to IMDB) actors and actresses from the Baltic States: the ones that made it big and went internationally popular!
Carmen Kass
Carmen Kass is not only a worldly recognized top model, but also a talented actress. She was born in 1978 in Paide, Estonia, and attended the Estonian Business School before modeling and acting. Some of the most known movies she has starred in are Zoolander (playing as herself), Welcome to America or Set Point, a story about a mysterious murder case in which she has the main role. Besides her acting career, she is keen on chess, active in politics as part of the Res Publica Party, and part owner of some private Estonian businesses, including the agency Baltic Models.
Elya Baskin
Elya Baskin has appeared in so many movies and TV shows that is really hard that you have never seen his face. This veteran actor was born in Riga in 1950 and lived in Latvia and Russia, where he won a Festival of Young Actors Award, before leaving for the United States in 1976. He is often casted to portray Eastern European characters. Some of the most known movies in his long filmography are The Name of the Rose (side to side with Sean Connery), the comedy Austin Powers, Air Force One, Spider-Man 2 and 3, or Angels and Demons. As for TV appearances, some examples are Heroes, Criminal Minds, Walker Texas Ranger, MacGyver or Castle.
Ksenia Solo
She was born in Riga, Latvia, in October 1987, but she relocated with her family in Canada. She started acting in theatre at the age of 5. She has got several roles in such TV series as Kojak, Cold Case or Renegadepress.com since she was 14. In 2010, she was personally chosen by the director of Black Swan, Darren Aronofsky, to play the role of Veronica, the cruel nemesis of Natalie Portman's character, which gained her international recognition. Since then, she has starred in more TV series, deserving a special mention her role in Lost Girl, which has gained her a nomination in the Canadian Screen Awards. In her spare time, she makes social activism work for polio eradication, to spread awareness about the disease.
Laurence Harvey
Laurence Harvey was born as Laruschka Mischa Skikne in Joniškis, Lithuania, in 1928. He relocated with his family as a child, first in South Africa and later in Britain. He made his debut in the British film House of darkness in 1948, and participated in many British classical films during the 50s, including Knights of the Round Table or Romeo and Juliet. He appeared in American productions from 1955, but his international boost came with Jack Clayton's Room at the Top. Since then, he became one of the most known faces of the Golden Age of Hollywood, often sharing the screen with stars like Elisabeth Taylor, Jane Fonda, John Wayne or Frank Sinatra. With more than 55 titles behind him, and even more TV appearances, the charming and a bit of a badass Harvey died at the age of 45 of stomach cancer.


J
ohann Urb
Born in Tallinn, Estonia, in 1977, he lived in Finland before moving to New York to start a modeling career. From 2001 he got small secondary roles in TV shows like CSI Miami and in the comedy Zoolander with Ben Stiller. His big opportunity came with the movie The Hottie and the Nottie, starring Paris Hilton, which received terrible critics but allowed him to get other major roles. In 2009 he got a memorable appearance as a heroic pilot in the disaster epic movie 2012, and his interpretation of the journalist Will St David in the fantasy TV series Eastwick brought him critical recognition.
Jakub Gierszal
This young polish actor doesn't have yet a very long filmography behind him, but there are reasons to believe that he will. Born in Krakow, Poland, in 1988, his debut was in 2009 in the Polish film All that I love, and shortly after he got the main role in Suicide Room, which gained him a nomination for the Eagle Award Best Actor in 2012, and a Shooting Stars Award. Since then, he has starred in other four Polish films before jumping to the international scene with movies like Dracula Untold, The Lure or Morris from America.  
Dagmara Dominczyk
This popular polish actress was born in 1976 in Kielce, Swietokrzyskie, Poland. She relocated in New York with her family and majored in drama in the Carnegie Mellon University where he met the also famous actor Patrick Wilson (Fargo, Watchmen), whom she would eventually marry. Her big break in Broadway came in 1999 with Closer, after which came titles like The Count of Montecristo, The Immigrant, or Kinsey. In her spare time, she dedicates to her true passion: writing.
Ingeborga Dapkunaite
Ingeborga Dapkunaite was born on 1963 in Vilnius, Lithuania. She first appeared on the stage at the age of 4 in the opera Madame Butterfly, as her grandmother was the administrator of the Vilnius Opera Theatre. She has participated in a number of famous movies such as Mission: Impossible and Seven Years in Tibet with Brad Pitt. Most recent titles in her acting career include The Lost Prince, Hannibal Rising, and Wallander. However, she plays mostly in Russian Films, where she has won the Nika Prize for the Best Actress.
Do these 8 internationally popular Baltic actors and actresses arouse your curiosity about the Baltics? Become a real life star and join the next Baltic Run to live an adventure that you will never forget!
Liked this story? Are you getting that itch to travel and go on an adventure? Then join us on the next
Baltic Run
. Find a team of like-minded crazies and we'll see you at the starting line. If you want to join us in the virtual world then drop us a like on
Facebook
or follow us on
Twitter
to keep up with our latest antics.
one response to 8 Internationally Popular Baltic Actors and Actresses