The Hottest Baltic Models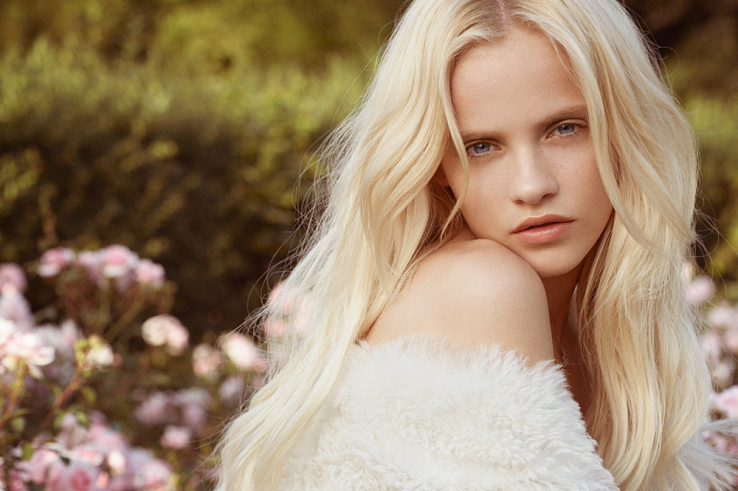 With delicate features, blond hair and pale blue eyes, Baltic men and women can be very attractive to the eyes of many. So it is that Latvia is one of the countries with the highest rate of fashion models per capita in the world. However, Estonia, Lithuania and Poland don't stay behind, and these twelve models are the proof!
Magdalena Mielcarz
1978, Warsaw, Poland. This Polish model is also an actress and singer, and she holds a degree in Journalism and Political Science by the University of Warsaw. She has appeared in several publications like ELLE, Cosmopolitan, InStyle, or Glamour and worked with designers like Valentino or Missoni. In cinema she has starred in films like Qvo Vadis, or Le Prix du Desire, and in TV she hosted the show The Voice of Poland. Currently, she concentrates on her singing career.
Joanna Krupa
1979, Warsaw, Poland.  Krupa has appeared on magazine covers including Envy, Playboy, FHM, Personal, and Inside Sport among many others, and was selected as the sexiest the Sexiest Swimsuit Model in the World by the magazine Maxim. She is famous also for her TV appearances in shows like Dancing with the Stars, Top Model and The Real Housewives of Miami.
Carmen Kass
1978, Paide Estonia. Kass is Estonia's most recognized and famous supermodel. She has been in the front page of important magazines like Elle or Vogue, and worked with brands like Marc Jacobs, Calvin Klein, Ralph Lauren or Dolce&Gabbana. Known to be one of Victoria's Secret angels, she has opened and closed the annual show in 1999, and participated in it for several years. She has also starred in movies like Zoolander, Welcome to America or Set Point. Besides acting and modeling, she is keen on chess, active in politics as part of the Res Publica Party, and part owner of some private Estonian businesses, including the agency Baltic Models.
Tiiu Kuik
1987, Tallinn, Estonia. Kuik is an internationally recognized model specialized in working with the top designers of the fashion industry, including names like Marc Jacobs, Karl Lagerfield, Jean Paul Gaultier, John Galliano, Dolce&Gabbana and Chloé.
Ginta Lapina
1989, Riga, Latvia. Lapina started modeling in 2005 and since then she quickly ascended to walk in shows of many notable designers such as Nina Ricci, Versace, Valentino, Prada, and Louis Vuitton among many others. She has also been photographed by fashion magazines like Vogue, Marie Claire, or Elle France.
Ingūna Butāne
1986, Riga, Latvia. She was discovered during a contest held in Latvia where she got in touch with fashion agents from Milan and Russia. She has been in ad campaigns for Armani, L'Oreal, or Marc Jacobs, and walked in shows for Victoria's Secret, Alexander McQueen or Oscar de la Renta. She also plays the violin, as she is a an ardent fan of classical music.
Karina Krysko
Vilnius, Lithuania, 1981. Krysko is mostly recognized by her participation in the 2008 Eurovision Dance Contest, and she is the singer of the Lithuanian band 69 Danguje. However, she was also voted by the magazine FHM as the number one in the Top 100 World's Sexiest in Lithuania.
Rasa Zukauskaite
Kėdainiai, Lithuania, 1991. Zukauskaite describes herself in her Instagram account as a model and self educated artist. She debuted in a fashion show for Prada in 2009, and since then she has walked for other brands like Gucci or Balenciaga, and she has been on the cover of the fashion magazines like L'Officiel Lithuania or Numero.

Harijs Broza
1983, Lavtvia. Broza started modeling in the United States and the United Kingdom in his mid twenties, mainly for sport and fitness purposes. He has also been double body of Channing Tatum for the movie Magic Mike, and posed for famous fashion photographers such as LA duo Gomillion & Leupold.
Mikus Lasmani
1991, Riga, Latvia. Lasmani started modeling at the age of 17 for Calvin Klein. Lasmanis's quickly built up a portfolio over the last two years. He has since graced the pages of numerous magazines such as GQ France, Vogue Homme, Out Magazine, as he fronts campaigns for clothing and underwear companies like DKNY and Ralph Lauren.
Kamil Nicalek
1987, Stalowa, Poland. Nicalek entered the world of modeling after his soccer playing career was trucked by an injury. Since then he has worked for brands such as Bruce Weber, Mike Ruiz and Abercrobmie & Fitch's. Currently he works as model and personal trainer.
Johann Urb
Tallinn, Estonia, 1977. Urb is currently a successful actor, but he started his career by modeling, which allowed him to switch to acting after moving to the United States. He has featured in movies like The Hottie and the Nottie, 2012, and Zoolander, and TV shows like Eastwick.
Planning already your trip to the Baltics? Come with us to an adventure rally all through these countries and their beauties and remember…what happens in the Baltic Run stays in the Baltic Run!
Liked this story? Are you getting that itch to travel and go on an adventure? Then join us on the next
Baltic Run
. Find a team of like-minded crazies and we'll see you at the starting line. If you want to join us in the virtual world then drop us a like on
Facebook
or follow us on
Twitter
to keep up with our latest antics.