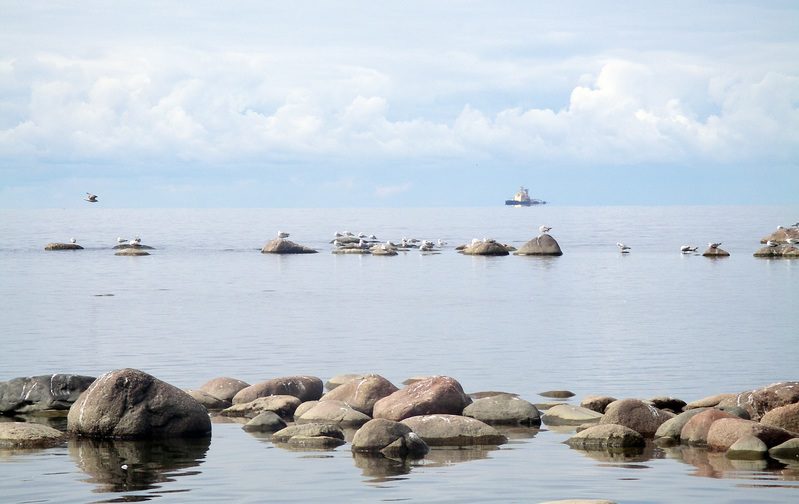 The Gulf of Finland is the endpoint of our winter driving rally.
On the Baltic Run minimal assistance rally, we drive through ice, snow, and vodka fumes, all the way from Krakow to Tallinn. We pass through all the Baltic state — Lithuania, Latvia, and Estonia — but when we reach Tallinn it's not the Baltic Sea which we meet, but rather the Gulf of Finland.
Where is the Gulf of Finland?

Don't let the name confuse you, it's not just Finland's gulf. The Finn's occupy the Northern shore, but most of the Southern coastline belongs to Estonia. However, the gulf may be of most importance to Russia, whose territory borders the easternmost section of the gulf. Each of these three countries has a major city on the shore of the Gulf of Finland. Ironically, by far the largest of these cities is the only one which isn't its country's capital. Finland and Estonia's capitals Helsinki and Tallinn sit at either site of the gulf's mouth, but it is Russia's second city, the far larger St Petersburg, which sits at the gulf's most easterly point.
What to Know About the Gulf of Finland
The Gulf of Finland covers an area of 30,000 square kilometers, but is unusually shallow. At its most shallow, a point known as the Narva Wall, it is only 6 meters deep. This has created many problems over the years, and channels have had to be dug in order for ships to pass. With much of the water coming from fresh rivers, the gulf has a low salt level, and this (as well as being in a pretty chilly part of the world) means that it often freezes in winter.
Estonia's Shore
Of course, what's interesting to us at the Baltic Run about the Gulf of Finland is the Estonian part (although it's not unheard of for our rally participants to head to Finland or Russia after the main event is over!). Tallinn, our event's final destination, is the center of Tallinn Bay, a natural harbour, which has lead the city to become one of the largest ports in the region. Views out over the water are part of what makes Tallinn so picturesque, but there are many lovely beaches all along Estonia's northern shore. And better yet, the Gulf of Finland is home to lots of islands, just waiting to be explored!

Liked this story? Are you getting that itch to travel and go on an adventure? Then join us on the next
Baltic Run
. Find a team of like-minded crazies and we'll see you at the starting line. If you want to join us in the virtual world then drop us a like on
Facebook
or follow us on
Twitter
and
Instagram
to keep up with our latest antics
.