AHHAA… the Best Named Museum in the World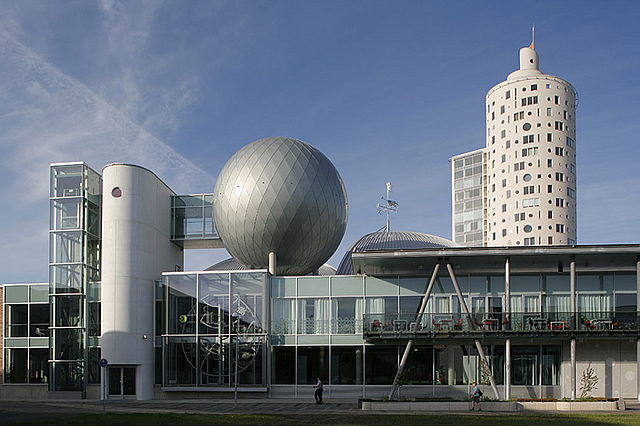 Tartu in Estonia is home to AHHAA, probably the best named museum in the world.
If you're planning a trip to Estonia and you see "AHHAA" written in your guidebook, don't worry: the writer isn't screaming. AHHAA is actually the biggest and best science museum in the Baltics, and is probably the number one place to visit in Tartu, Estonia's second city.
AHHAA!
AHHAA does exactly what it says on the tin.  With its motto "think playfully", the museum aims to "shape knowledge-based mindset through Aha-experiences". This doesn't happen through boring displays, seemingly copied straight from wikipedia, that you might find in old-fashioned museums. AHHAA is all about interactive experiments, emphasizing a "hands-on" approach. They aim to be knowledgeable, professional, but also friendly, creating an experience that is both fun but also informative, and that they hope will inspire young Estonians to develop a love of science.
The History of the Best Named Museum in the World
The museum was founded in 1997 by a group from the University of Tartu, with the ambition of getting younger people interested in science. Their small exhibition was a success, and the project outgrew several venues before moving to the specially built science center in 2011. Over 3 million people have visited AHHAA since it first opened, and the new venue attracts over 10,000 visitors a month. The museum was one of the main factors in Tartu becoming a "European City of Scientific Culture". Nowadays the center features its own restaurants, conference rooms, and the biggest science shop in Estonia.
Fun for All the Family
The museum aims to attract international tourists of all students, families, and tourists of all ages, with plenty to keep both children and adults occupied. There are lots of different hands-on exhibits, including the chance to cycle along a suspension-cable, a mirror maze, and the chance to explore the inside of a cloud. Explore the "Aha, cubed" mathematics exhibition, and halls dedicated to nature (complete with many living creatures) and technology (where you can explore both the bowels of the earth and space above), plus regularly temporary exhibitions.
Kids will also love the Science Theater, where spectacular experiments are carried out. Shows last around 30-40 minutes, and feature a wild variety of topics from the magic of electricity, the power of water, the mysteries of air, and the science of cars. Special shows can be booked, but daily showings are free for visitors to the museum. There are also workshops, also free for museum visitors, where kids can be taught science in a fun environment, on topics ranging from chocolate to soap!
What are the Highlights on the Museum?
The highlight of the museum will vary for each visitor, with so many fascinating weird and and wonderful exhibits. However, one particular favourite is the planetarium. It's a couple euros extra, and it's sensible to sign up early to make sure you get a showing in your language of choice, but it's very much worth it. It has a world-record breaking number of stars shown… over 10 million. On a virtual tour through all of the known universe, stars and galaxies are shown both above and below, projected above and also screened through the unique glass floor.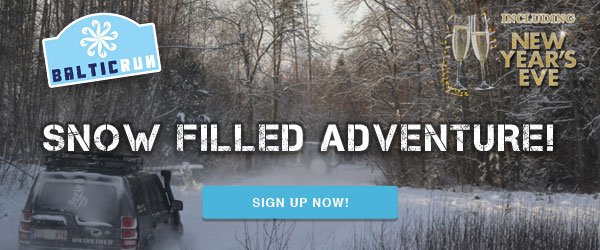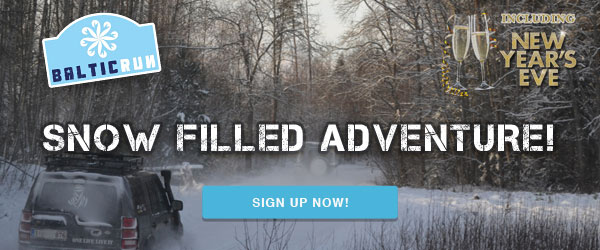 The Baltic Run minimal assistance rally sets off from Krakow on a 9-day 2600km winter driving odyssey. Through Poland, Lithuania, and Lativa, the rally ends on January 5th in Tallinn. Get ready for snow, saunas, and a lot of vodka! If you still have energy to explore Estonia once the rally has finished, Tartu is a great choice, for the best named museum in the world and much more besides. Open every day, be prepared to spend around three hours at the museum, especially if you're with kids. Displays cater for English, Estonian, Latvian, and Russian.
Liked this story? Are you getting that itch to travel and go on an adventure? Then join us on the next
Baltic Run
. Find a team of like-minded crazies and we'll see you at the starting line. If you want to join us in the virtual world then drop us a like on
Facebook
or follow us on
Twitter
and
Instagram
to keep up with our latest antics
.