Beautiful Latvia: Gauja National Park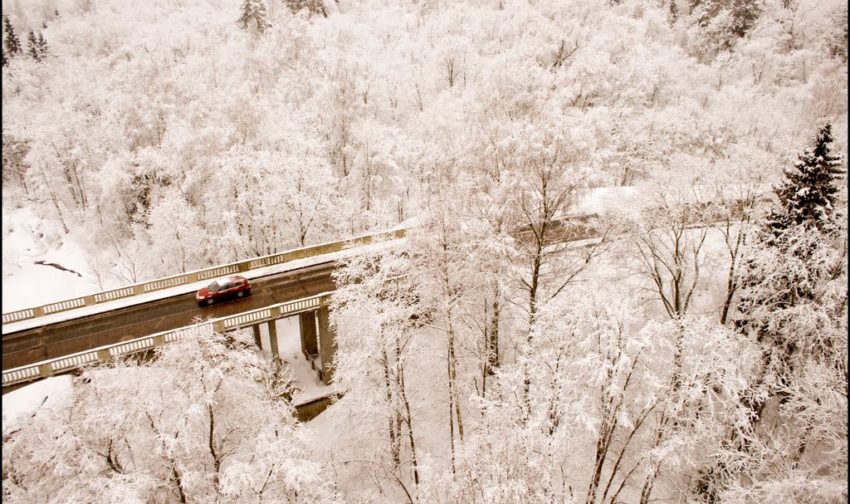 The photos that prove you simply must visit Gauja National Park.
Photo by Laima Gūtmane
Latvia may be small, but the Baltic state is home to more than its fair share of glorious nature. And some of the country's finest scenery is reserved for Gauja National Park, in the Northern region of Vidzeme, filled with rich forests, impressive biodiversity, and numerous historical remains. Latvia's largest national park, Gauja attracts visitors all year round, though when the Baltic Run visits each winter, the park is looking its absolute best, covered in a glimmering layer of snow. The following photos are just a taste of Gauja National Park's wonders.
Autumn Tones
Gauja National Park looks good in all seasons. While winter might be our favourite, we certainly can't argue that the various hues of autumn leaves are pleasing on the eye. The above photo was taken from the viewpoint at Zvārtes Rock, a popular sandstone outcrop just South of the parks center.
Lielstraupe Castle in Winter
At the North-East edge of the park, Lielstraupe Castle is one of many historical gems within Gauja National Park's boundaries. Originally built in the 13th century, the castle has been much restored over the years. The colourful architecture, and the surrounding village of Straupe, make Lielstraupe well worth a visit.
The Medieval Castle of Cēsis
The historical highlight of Gauja National Park is Cēsis, a fairytale location, complete with a picturesque ruined castle. During the more than eight-hundred years since its foundation, the castle has been home to knights of various orders, and fights of varying severity, but has maintained its foundation, and pleasant views. A recent candidate for European Capital of Culture, there is also plenty to keep you occupied within the town itself.
Sigulda
On the Baltic Run minimal assistance rally we usually stay in the pretty little town of Sigulda, home to a Lutheran Church, pictured above. The Church has been around for over 500 years, apart from the relatively recent addition of a tower, which visitors can climb. It's in a truly stunning position, beside forest and lake. A random fact: the town of Sigulda is twinned with wonderful Chiatura, in Georgia.
Green Forest
It would be easy to spend weeks in Gauja National Park just wandering through the forest. There are numerous tracks for hiking and biking, including routes designed to showcase the park's unusual geological features, and spots that are perfect for wild camping. We recommend it, if it's warm enough!
Hidden Treasures
Sometimes forests and historical gems combine! Peaking above the pines is Turaida Castle, a recently reconstructed medieval fortress. Originally built in 1214, from certain angles Turaida, with its impressive brick gothic style, dominates the skyline. Near a gorgeous bend in Gauja river, this is another essential spot to visit.
Living Space
Though most of the park is comprised of untouched nature, there have always been some people living there, even outside the towns and villages. Take this barn, pictured above, which is a recent reconstruction of a 19th Century design, recreated on the same spot where the original stood.
Animal Crossing
Like in any undisturbed wilderness, animals roam. While the sheep pictured are domesticated, there are plenty of wild creatures you may spot. These include wild boars, racoon dogs, elks, bears, and foxes, not to mention hedgehogs and squirrels. Bird lovers may spot storks, owls, and eagle-owls.
Drive Time
Of course, on the Baltic Run we are also fond of the local roads. They twist and turn turn, making them an adventure to drive in winter. You'll pass rivers, lakes, and lots of trees. Driving here is an absolute treat.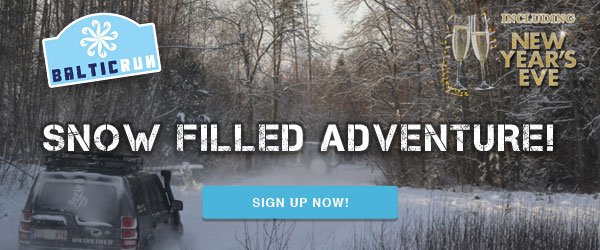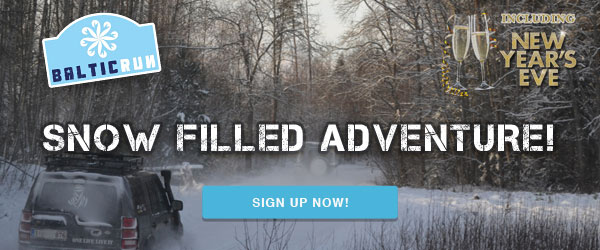 Liked this story? Are you getting that itch to travel and go on an adventure? Then join us on the next
Baltic Run
. Find a team of like-minded crazies and we'll see you at the starting line. If you want to join us in the virtual world then drop us a like on
Facebook
or follow us on
Twitter
and
Instagram
to keep up with our latest antics
.