The Incredible Beauty of Vilnius Old Town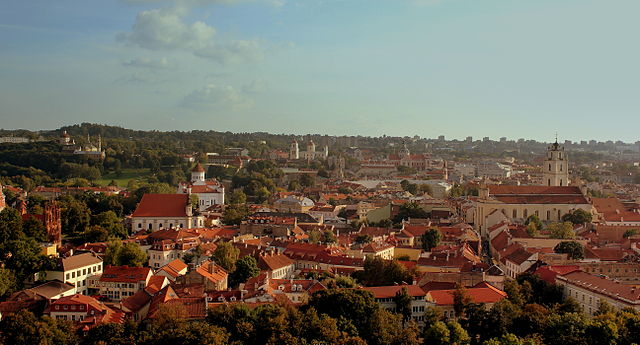 We love Vilnius Old Town.
Photo via Creative Commons
Vilnius old town is not merely one of the prettiest sights on the Baltic Run. It's one of the most stunning, and underrated, historic city centers in all of Northern Europe. A medieval masterpiece, here are some of the reasons we think it's so great.
History
Vilnius has one of Northern Europe's largest old towns surviving from Medieval times. In recognition of this, it was awarded UNESCO world heritage site status in 1994. This designated an area slightly broader than the tradition Old Town, which is slightly over 3.5 square kilometers. Pictured above is St Nicholas Church, originally built in the late 14th Century, making it the oldest church in Lithunia.
Beauty
It's not just age that makes the old town special. It features an array of various architecture styles, with Gothic, Renaissance, and Classical elements. However, the greatest influence on the architecture of the old town was the Baroque tradition, of which Vilnius is a stunning example. However, what makes it more unique is that these traditions built upon medieval foundations, so you find grand buildings lining narrow streets. Pictured above is the Gate of Dawn, an old entrance to the city, built in the early 16th Century.
Activities
Vilnius old town was long at the center of Lithuania's political, cultural, and social life. As such, there are a wide variety of monuments and buildings to see. You can visit the castle complex, which was built up over many centuries, and Vilnius Cathedral, located in Cathedral Square. Also notable is Vilnius University, the oldest such institution in the Baltic Region. Finally, there is is plentiful selection of cafes and restaurants in the old town, particularly on Pilies Street, Stikliu Street, and Vokieciu Street.

Liked this story? Are you getting that itch to travel and go on an adventure? Then join us on the next
Baltic Run
. Find a team of like-minded crazies and we'll see you at the starting line. If you want to join us in the virtual world then drop us a like on
Facebook
or follow us on
Twitter
and
Instagram
to keep up with our latest antics
.