Tallinn Restaurants: Where to Eat and Drink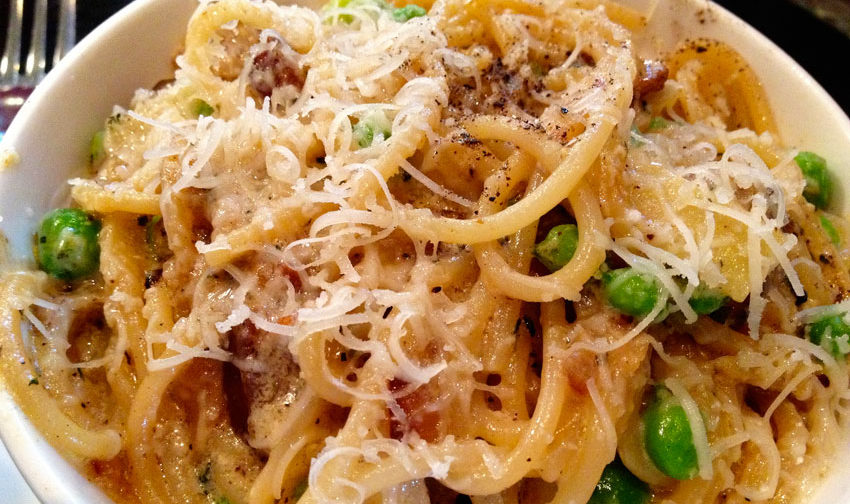 Tallinn, destination of Baltic Run, is full of good restaurants and more are popping up all the time! Here's part one of two on the top places to celebrate having completed the challenge.
Photo by Dale Cruse
If you're in the mood for a slap-up dinner:
Cru
A great place for a lovely dinner – Cru. This restaurant is in the heart of the Old Town, on one of the busiest streets. The decor is elegant and the food is great too. If you want to stay in this historical building, there are even several hotel rooms here.
Mekk
One of the very best Tallinn restaurants, Mekk has been the place for a fancy and delicious dinner for quite a long time. They more than live up to their reputation, because the food here is superb. You'll find modern Estonian cuisine here. It's located adjacent to the gorgeous Savoy Boutique Hotel in the Old Town.
Gianni
If you're looking for Italian food, there's quite a lot in Tallinn – but this is the only one you want. This is a very upscale eaterie amongst Tallinn restaurants, where you will be treated like royalty. Needless to say, Gianni is the perfect setting for a romantic dinner. However, if you're on a budget, you're probably best off trying something in the next group of eateries…
…Relaxed by day, fancy by night:
Pegasus
Pegasus has extremely friendly service and seems to be a favorite amongst Finns (not the rowdy drunken types, mind!). Their bread is to die for.
Fabrik
You won't be disappointed, as their food is extremely tasty and the friendly service will make you feel welcome.
Casual and relaxed:
F-Hoone
Everyone loves F-Hoone, especially those with kids. It's in the same hipster area as Kivi Paber Käärid, below. Their pasta and burgers are great.
Kivi Paber Käärid
Kivi Paber Käärid is located in the hipster area – a sure sign that this place is super trendy. A great option for a relaxed atmosphere with good food and drinks.
Bistro Baar Kukeke
Kukeke has been converted from an old railway depot to a trendy joint. It's found in the Kalamaja district and has everything: pasta, burgers, salmon, vegetarian fare – you name it.
Umami
Umami is somewhat off the beaten track in the Mustamäe district. Probably worth taking a taxi. The restaurant is the brainchild of the Leib Resto guys – another restaurant to bear in mind for your Tallinn visit. Food is all-round great and Umami even brews their own beer. They also have a children's menu and kids are more than welcome.
Sushi Cat
If you are looking for something quirky, go to Sushi Cat! This oddity among Tallinn restaurants is great for manga lovers and anyone who loves pink. A lot. Oh, their sushi's not bad either.
Estonian Burger Factory
Estonian Burger Factory, like Umami, is not on the tourist trail but hey, after something as epic as the Baltic Run, what difference does an extra mile or two make? Besides, their fare is de-li-ci-o-us enough to make a bee(f)line for any time of the year, but especially in the wake of an epic New Year's Eve on the road.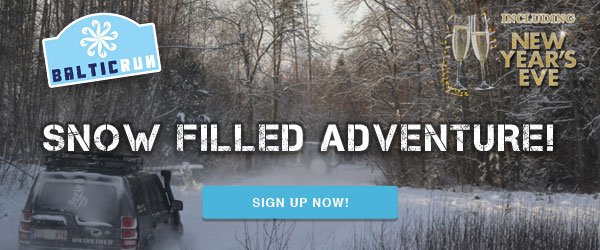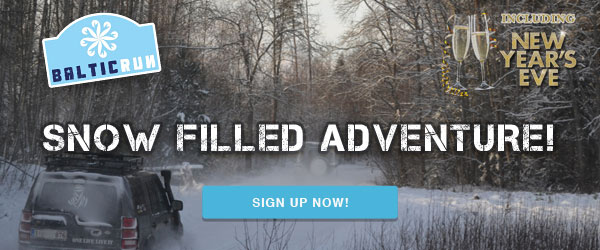 Liked this story? Are you getting that itch to travel and go on an adventure? Then join us on the next
Baltic Run
. Find a team of like-minded crazies and we'll see you at the starting line. If you want to join us in the virtual world then drop us a like on
Facebook> or follow us on Twitter and Instagram> to keep up with our latest antics.
About the Author