What We Love To Do in Riga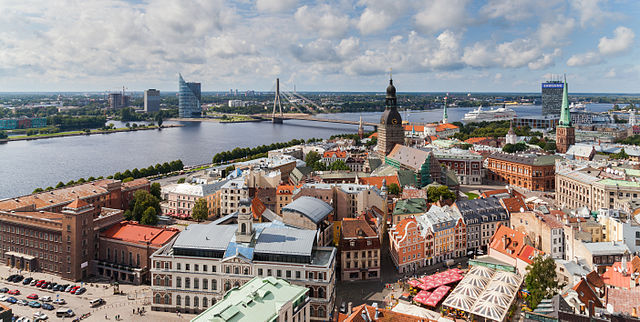 Riga is an underrated European capital.
On the Baltic Run we love visiting Latvia for its incredible nature and Soviet relics. However, we would be remiss not to mention the many attractions of capital city Riga. Here you can find buildings of many fascinating styles, learn about the country's tumultuous history, and, of course, try the local alcohol. Here are just a selection of things we like to do in Riga.
Photo by Diego Delso
Architecture
Riga is the largest of the Baltic capitals, and it may just be the most surprising. The buildings you'll see range from medieval to early 20th Century Art Nouveau, and for anyone expecting dull socialist design you'll be surprised: Riga is famous for the colourful fronts of houses.
House of the Blackheads
The most famous building in Riga is likely the House of the Blackheads, which is absolutely not where they send locals with poor facial cleansing routines. Instead, it was previously a center for a notable guild of German merchants. First constructed in the early 14th century, it was actually entirely destroyed during the Second World War, before being rebuilt, in painstaking detail, in the 1990s.
Central Market
To see the heart of local life in Riga, head to the Central Market. With up to 100,000 visitors a day, this is the best spot in the city for people watching, but also for bargains, and a chance to try delicious fresh cuisine.
Historical Museums
You shouldn't spend time in Riga without learning about its history, and in particular the traumatic experience of 20th Century Soviet Rule. The Museum of Occupation of Latvia, pictured above, documents 50 years of Soviet Rule, and includes a replica of a Gulag shack. Riga is also home to a KGB Museum, based in the building where the security service once had its Latvian headquarters.
More Museums
If you love museums, but don't to be depressed by tales of Soviet rule, there are plenty other options. Try the Ethnographic Museum to learn about the traditional dress and culture of Latvia. And participants on the Baltic Run may be particularly interested in the Motor Museum, though the vast selection of historic cars would not be ideal for the winter driving which we'll do on our event!
Churches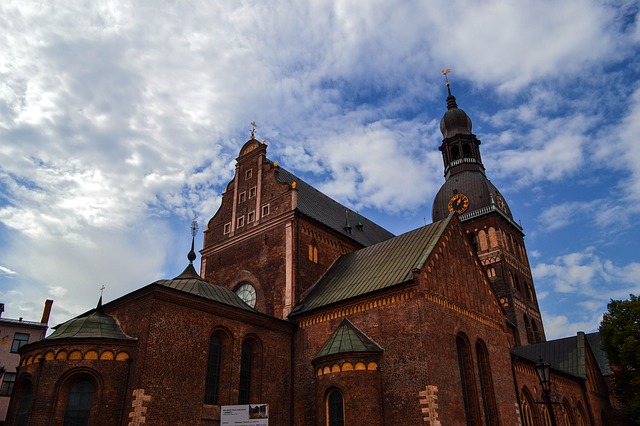 If you love churches, you'll love Riga. There's St Peter's Church and St. Jacob's Cathedral, both key sites from the Latvian reformation, though while the former is Lutheran, the latter is now Catholic again. Riga Cathedral, recognisable on the city skyline, is Evangelic Lutheran. Nativity Cathedral, built in the late 19th Century, is the city's largest Orthodox place of worship.
Strong Drink
Finally, no trip to Riga is complete without drinking Black Balsam. A herbal spirit made from pure vodka is known as a natural remedy for many ailments, none moreso than the condition of being sober…

Liked this story? Are you getting that itch to travel and go on an adventure? Then join us on the next
Baltic Run
. Find a team of like-minded crazies and we'll see you at the starting line. If you want to join us in the virtual world then drop us a like on
Facebook
or follow us on
Twitter
and
Instagram
to keep up with our latest antics
.