Seven Reasons to Visit Tallinn in Winter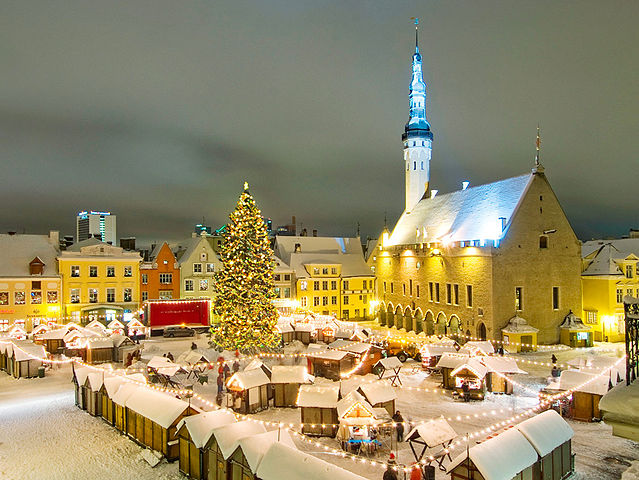 Perched on the top of the Baltic States, a stone's throw across the sea from Helsinki, Tallinn is one of Europe's most obscure capitals. While the Baltic countries like Estonia, Latvia and Lithuania have only recently started to make it onto the bucket list belonging to the world's most seasoned travelers, there are many out there who couldn't place Estonia on the map.
The capital Tallinn is a true gem, with its historic two-tiered old town holding UNESCO World Heritage Site status. Tallinn looks like something from a storybook with its turreted towers dotted along the city walls and its historic churches. We could go on and on about why Tallinn is awesome and why you should visit, but we'd prefer to tell you why you should visit Tallinn in winter!
Snow, snow and more snow!
Tallinn might be beautiful enough on its own, but under a blanket of snow it really is the perfect winter postcard scene. After riding through the wilderness in rural snowy landscapes and Soviet relics, Tallinn is the perfect contrast for us to end the rally here.
Lose the crowds
We will lose most of the crowds on our route through the Baltics on this trip, especially since we have plans to explore and drive down some of the most inhospitable roads for a bit of fun. Tallinn might still be an unsung destination, but there are plenty of tourists who still come to visit, however most of them tend to come when the weather is better. The snow that makes Tallinn so beautiful this time of year actually drives the most of the tourists away from the city, which means we'll have more space to explore Tallinn – not a bad thing in our book.


Listen to more Estonian
Because of the reduced crowds, most of the people you'll meet will be Estonian. As a result you'll get to hear the language in its native state, rather than having to pick out anonymous sounds from the multitude of languages you'd hear in the city center in peak season. The language is beautiful and unique, so it's nice to have it loud in the background at the end of our trip.
Beer halls
Tallinn has many cozy beer halls that make the perfect escape from the crisp, cold snow. Of course, after all that partying on the way, you might not ever want to see another beer again, although if you came on the trip with us, we some how doubt that's going to happen.
Hot wine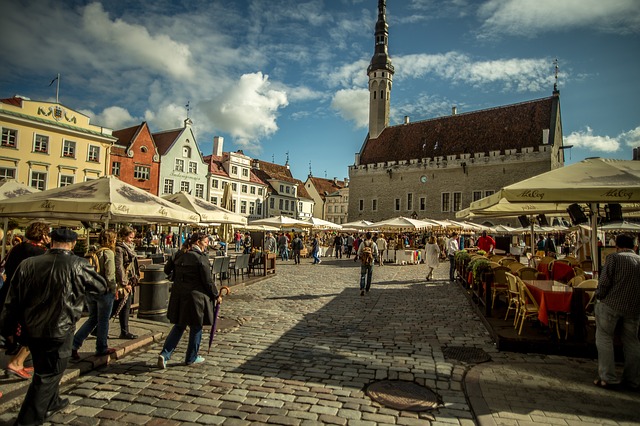 And if beer is not your thing or you want a change, try some of the local Hõõgvein to warm things up!
Amazing party scene
Of course we'd finish somewhere with awesome nightlife, especially since the long nights up in this part of the world means equally long night out. We'll party from dusk till dawn, which is probably means starting around 2pm!
Lower prices
The other advantage to going anywhere during the off peak season is that everything just so much cheaper. In Tallinn, less people means lower prices, especially in the case of its hotels, so that's more money for beer and Hõõgvein!
Tallinn