Introducing the Baltic States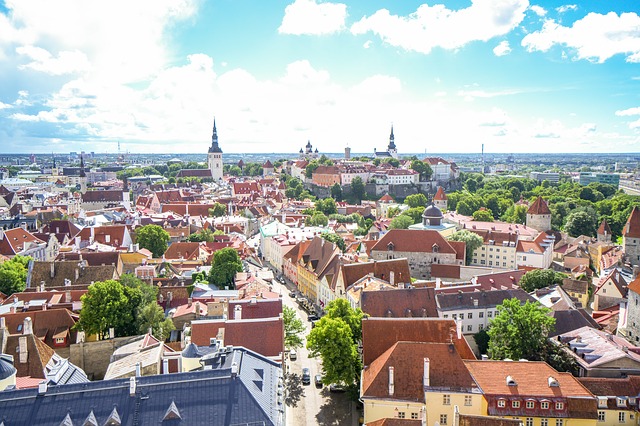 Back at college I had a Latvian friend, and each time anyone asked her where she was from she'd get out the map to show them. Unfortunately, years later, most people would struggle to locate the Baltic States on the map.
Although Lithuania, Latvia and Estonia are part of the European Union, they're still a mystery for most travelers. Even if you've heard of these countries, often they'll conjure up images of austere Soviet era relics and lots of snow, turning the Baltic States into Europe's Wild North-West, which is what's caught our interest.
We're really excited to get out and explore the Baltics in the heart of winter on our brand new rally. Want to know more about where we're going? We're going to give a run down of some of the countries we're going to visit.
Lithuania
This is the most southern of the Baltic three, and shares a border with Poland. Russia (Kaliningrad) and Belarus, as well as Latvia. The country, like the others, is not particularly big, but has so much to offer any traveler.
With its spectacular coastline on the Baltic Sea, marked by its rare beaches of white sand on the Curonian Spit, as well as thick pine forests and rich wetlands, there is plenty to appeal to the nature lover.
But Lithuania is a country thriving with life, be it the bohemian arts scene in historic Vilnius to smaller towns, its main attraction is that it's not over run with tourists.
Like the other Baltic States, Lithuania is heaven for fans of Soviet Relics! You'll find disused missile sites and a Soviet sculpture park. But for something less austere, you can always take a day at the spa in the historic town of Druskininkai.


Latvia
Latvia sits sandwiched between Estonia and Lithuania in the heart of the Baltics. While its capital Riga has earned its reputation for the city's stunning art nouveau, and for its popularity as a bachelor party hub, there is so much to explore in this small country.
Latvia's city of Liepaja has a reputation for its music, and not just because it's windy! It's famous for its musicians, home to the Fontaine Palace, a hotel cum nightclub in an old warehouse, which is definitely a place to party! There is also a secret military town called Karosta, a must-see site for those of you with a bug for Soviet history. Not only is Karosta like visiting a ghost town with abandoned buildings conjuring up impressions of Chernobyl, but also if you want to get a taste for harsh Soviet life, you can spend the night in the prison as an inmate for 24 hours!
And in the winter, you'll be spoiled for snow-sculpted landscapes and you can even drive over a frozen lake between your stop offs to nuclear silos and bunkers.
Estonia
Even though Estonia is lumped in with the other Baltic countries, it's really quite different. For starters they have their own unique language, kinda like Finnish, but of course Estonia has the marks of being a former Soviet state, and a strong tie with Russia.
There is so much to love about Estonia, its capital Tallinn is one of Europe's most captivating city, with a UNESCO World Heritage Site for its old town.
Beyond Tallinn though, Estonia has stretches of snow covered vistas, and in the winter, a stretch of sea freezes, and we can drive across it! Ever since we heard about that we've been desperate to check out the Baltics!
We think these counties are at their most beautiful and most challenging in the winter, and we're looking forward to our first motor adventure this December. Fancy coming along? Then sign up on our new rally the Baltic Run!