Extraordinary Women from Lithuania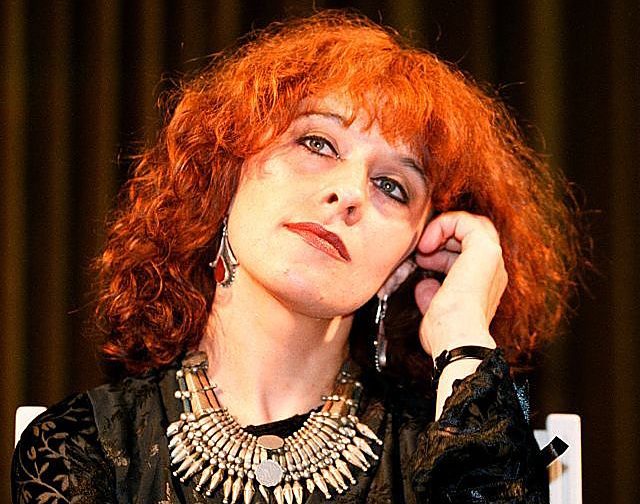 Although in Lithuania there are more women than men, patriarchal history tends to forget to remember women who had a great influence and importance since ancient times. While society tries today to achieve true gender equality, let's have a look to a few of the most historically relevant Lithuanian women.
Cover picture: Jurga Ivanauskaitė
Barbora Radvilaitė
Radvilaitė was a noblewoman from the Grand Duchy of Lithuania and Queen of Poland since 1550. She grew up in Vilnius as a well-educated woman. She could speak Latin, Italian and Polish and between her hobbies were hunting, chess, and dancing. Her family was one of the most influential and important of the noble Lithuanian families. Grand Duke Žygimantas Augustas fell so much in love with her that he even made a secret passage from the castle to the estate so he could see her. The couple was secretly married in 1547, as the duke's family didn't approve the marriage. After their death, Augustas took the throne of Poland making Barbora Queen, with a huge opposition of the nobles who were afraid of her power. She died of sickness shortly after, in 1551. The walls of the royal castle were then painted black as a sign of mourning for the deceased Queen.
Emilija Pliaterytė
Emilija Pliaterytė was a countess from the famous Pliateriai family. She got to be known as the Lithuanian Joan of Arc, and she is also a national hero in Poland and Belarus, due to her participation in the uprising of 1831 against the Russian occupation of Poland. She was awarded a captain rank and troops followed her for her bravery in the most important battles of the rebellion near Daugailiai, Zarasai, Daugavpis or Utena. She was an extraordinary and brave woman who fought for Lithuania and its freedom. Sadly, she was wounded by a bullet while trying to reach Warsaw, which, together with the arrival of winter and the news of the failing rebellion, led to her collapse and early death in 1831, when she was just 25 years old.
Žemaitė
Žemaitė, born in 1845 as Julija Beniuševičiūtė, is the most famous and recognised Lithuanian realism writer. She was a free thinker, and her works are mostly focused on the life of women, with their ordinary dramas and tragedies. She supported the rebellion of 1863-1864, and lived as a peasant from then on in the countryside. Her behaviour was known to be different from the typical women of the time: she was very active and loved to socialize with people, she used to ride wild horses, smoked pipe and went to the local dances carrying her child with her. She only started writing after she was 40 years old, and from the very beginning her work was recognised by intellectuals. An active socialist and feminist, she visited Lithuanian colonies in the USA during the WWI and collected donations for the victims of war. She died of pneumonia on 1921.
Jurga Ivanauskaitė
Jurga Ivanauskaitė was a Lithuanian prose writer, public figure, essayist, playwright and painter. She was born in Vilnius in 1964 and showed artistic aptitudes since she was very young. During her time as an art student, she was rebellious against the communist ideology, which she showed in her art works. She travelled across India and Tibet, which had a great impact in her work and led her to create essays and exhibitions about the subject. Her activism against Chinese government caused her arrest on many occasions. During her career, she published six novels, tales for children, a travel trilogy, and lots of essayistic, journalistic and artistic jobs. After winning the Lithuanian National Prize for Arts and Culture in 2005 and being elected woman of the year in 2006, she died of cancer in 2007.

Dalia Grybauskaitė
Dalia Grybauskaitė is the current president of Lithuania, and is the first woman to reach this position. Coming from a working class family, she graduated in political economy studies in St Petersburg while she was working in a local factory. She returned to Vilnius in 1983, when she worked at the Academy of Sciences first, and was a member of the Communist Party of Lithuania until 1990. She worked in the Ministry of International Economic Relations and shortly after she was appointed as Minister of Finance, where she represented Lithuania in negotiations with the World Bank and the International Monetary Fund. After Lithuania joined the European Union in 2004, she was appointed European Commissioner. During this period she fiercely criticised EU budgets and the Lithuanian government. Finally, after presenting her candidacy for presidential election in 2009, she was elected with a 68% of the votes, winning over seven other candidates.
Do these extraordinary women arouse your curiosity about Lithuania? Join the next Baltic Run and get to know Lithuania and its neighbours Latvia, Poland and Estonia in an unforgettable road trip!
Liked this story? Are you getting that itch to travel and go on an adventure? Then join us on the next
Baltic Run
. Find a team of like-minded crazies and we'll see you at the starting line. If you want to join us in the virtual world then drop us a like on
Facebook
or follow us on
Twitter
and
Instagram
to keep up with our latest antics.
one response to Extraordinary Women from Lithuania